In 2010 Sandra Pagano has opened Pilates Studio Pitonyasa in Arnhem. The studio is characterized by its open and personal approach. Pilates classes at Studio Pitonyasa differ from those in a fitness centre or sports school by several important aspects:
The teacher has completed an extensive course and continues to develop him- or herself by personal training at colleagues and following workshops.
The teacher is trained to read a body. He or she knows that a body can only be as strong as the weakest link. As a consequence the teacher is able to quickly identify weak spots of the body.
The Pilates lessons are not just a bunch of distinct exercises. On the contrary, they form a coherent movement system in which every exercise serves a specific purpose.
There is no loud music during the Pilates lesson. The studio is a calm and peaceful environment that does not distract you in any way from your Pilates training.
The classes are small in order to pay full attention to each individual. This is why each customer can do the exercises at his or her own personal level.
Special Pilates equipment is present which makes it possible to train in more depth and to gain a broader experience of Pilates.
Both group and duo or solo classes are given. In the group classes one can train the body in a pleasant and quiet atmosphere. The solo and duo lessons are customized sessions and help for example to achieve higher goals in sports such as golf, dance, football and swimming. They can equally well be a logical follow up or an addition to group classes to train the techniques in more depth.
Team Pitonyasa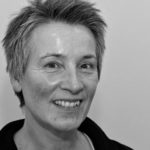 Sandra Pagano has an extensive background in sports and has gained experience in the Netherlands, France and Monaco. Since 2006 she practices Pilates. After her education as Pilates instructor at Peak Pilates she continues to broaden and deepen her Pilates knowledge and experience. She does this among others by following workshops at Pilates Rotterdam and private training at Pilates Den Haag. With her colleague teachers Pilates Ulft and Bodycontrol Pilates she shares her Pilates knowledge.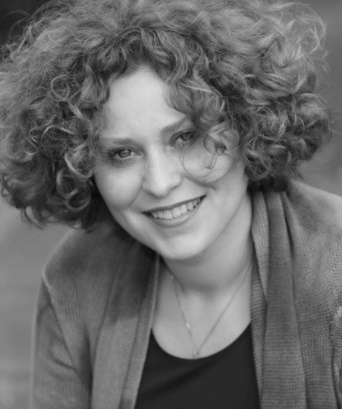 Sanne van Dooremalen noticed, when practicing ballet as a child, that her focus shifted from the head to the body. It also gave her relaxation which she achieved through effort. A certain form of freedom! In Pilates she finally found what she was looking for: a fantastic training for both physical and mental maintenance. A well-known saying by Joseph Pilates is: the mind controls the body.
Sanne knew early on that she wanted to teach. She wants to pass on her own experience to others by teaching Pilates. 1+1=2. Since 2020 Sanne is a certified classical Pilates trainer. She has followed courses at Pilates Studio Van Sonsbeek, Balanced Body and Peak Pilates.
Hanneke Hoogakker
Supporting  Pilates studio Pitonyasa
Rocío Laura Olazabal (Guest teacher) has a background in ballet, contemporary dance and drama. Not only in Spain, but also at the Biarritz Dance School in France she enjoyed her education. Between 2014 and 2020 she lived and worked in The Netherlands, among others as dancer at the Dance in Art Junior Company in Haarlem and the Harlekijn Danstheater of Herman van Veen. She has completed her education as Pilates instructor at Smart Body in Amsterdam. At Pitonyasa she has at first given lessons in the studio and from Spain and Malaga online classes. Now she works for a career in theater.